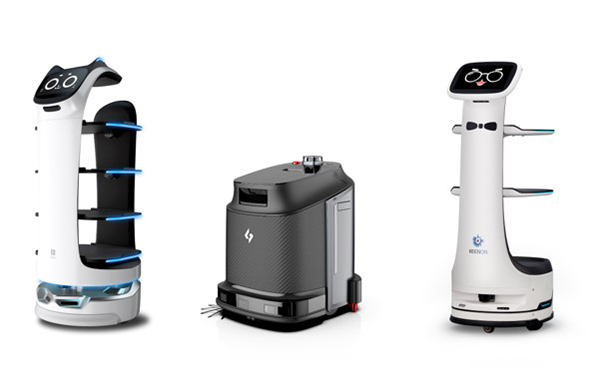 ROBOTICS
Due to the impact of the COVID-19 pandemic, new workforce business solutions are required to reduce the risk of infection and make up for manpower shortages.
Ai talking robots are ideal for reception and guidance work, which could provide product description service being no-contact, to solve the problems of healthy and safety that people are concerned.
A wide variety of robots could be recommended for different needs to provide the best solution.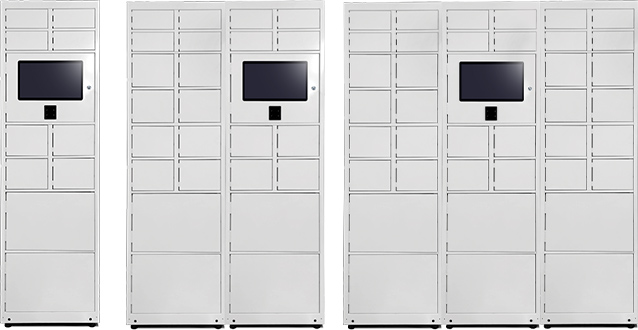 SMART LOCKER
With the expansion of the EC market, the frequency of courier services has increased, while the items delivered have decreased in size. In addition, the coronavirus pandemic has drawn attention to no-contact safety locker solutions. The demand for no-contact delivery services will no doubt increase in the future. The lockers can be arranged and customized according to the various needs and space arrangments for offices, distribution services, retail services, and restaurants. Also, expansion after installation is also available.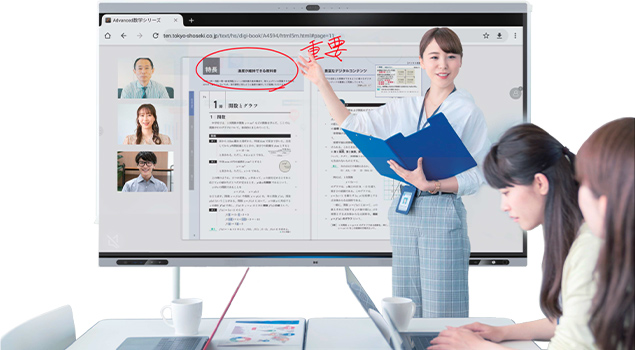 Cloud Type Puvio Ai Electronic Blackboard
A next-generation cloud-linked electronic blackboard equipped with full 4K and state-of-the-art Ai technology can meet the requirements of various meeting activities and facilitate dialogue exchanges in meetings.
In addition, its Ai minute-taker function helps convert spoken words into text and instantly share discussion contents, allowing the meeting contents to be analyzed and translated into Japanese, English, and Chinese.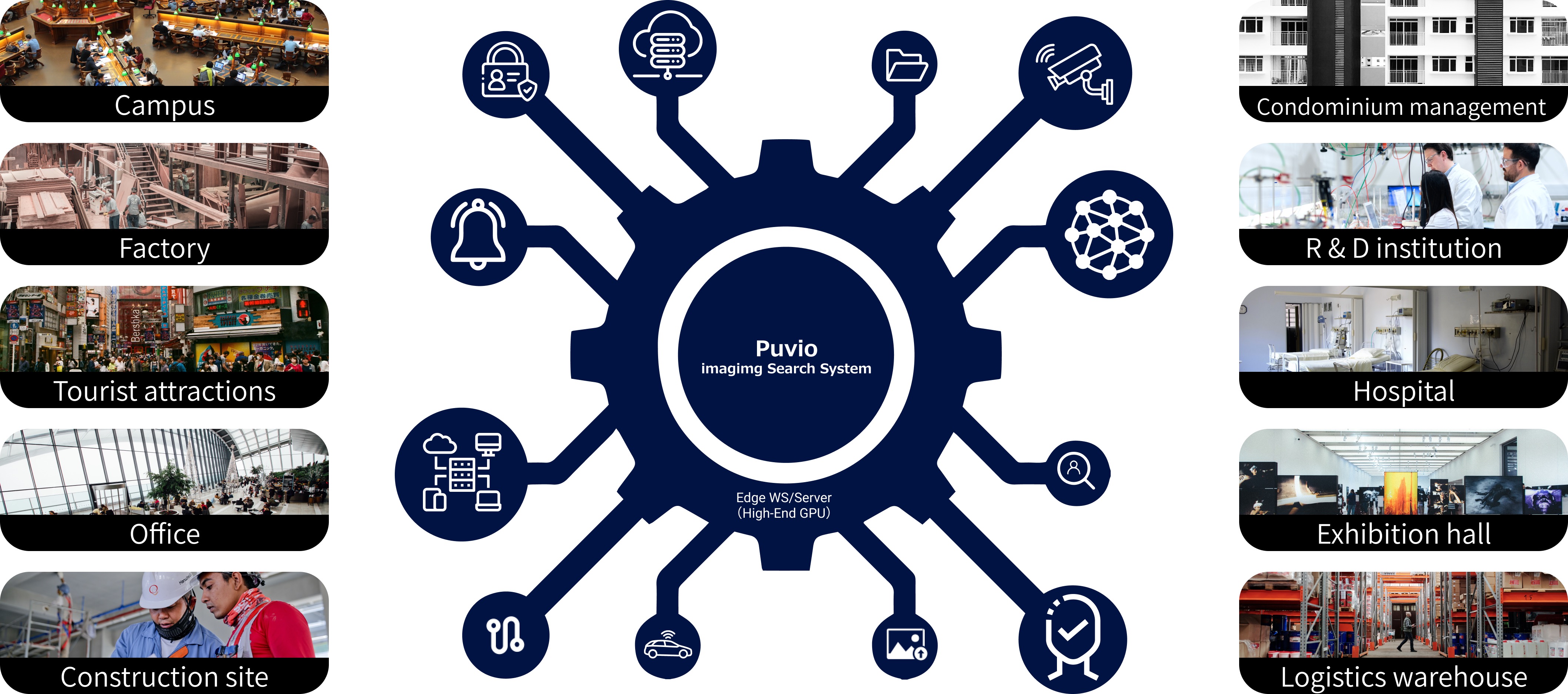 Puvio Imaging Search System
"Puvio Imaging Search" is an optimal solution system that applies the latest Ai technology to monitoring data based on analysis of camera images and is most suitable for "security management" and "marketing".
The Puvio Imaging Search System, which makes full use of cutting-edge Ai technology, can be applied to any location.
It can achieve excellent cost performance compared to conventional security systems.
In addition, by analyzing image searching data for marketing support, it is helpful to clarify issues, finding correct new measures, and create new value between companies and users.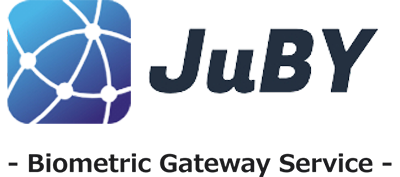 Biometric Gateway Service JuBY
It is a coined word of SGST with the meaning of JuBY = Just Bring Yourself.
As long as entering the 5G era and rapidly advancing to the 6G era, innovations and advances in Ai technology will bring about diversification and quality improvement of IoT services. It will connect all "things" with "people", and provide most of the services that humankind needs through Ai.
As a biometric service in the process of determing the intention of "people" to receive the services provided by Ai, "JuBY" will provide biometric authentication gateway service functions to all Ai service systems in the future.